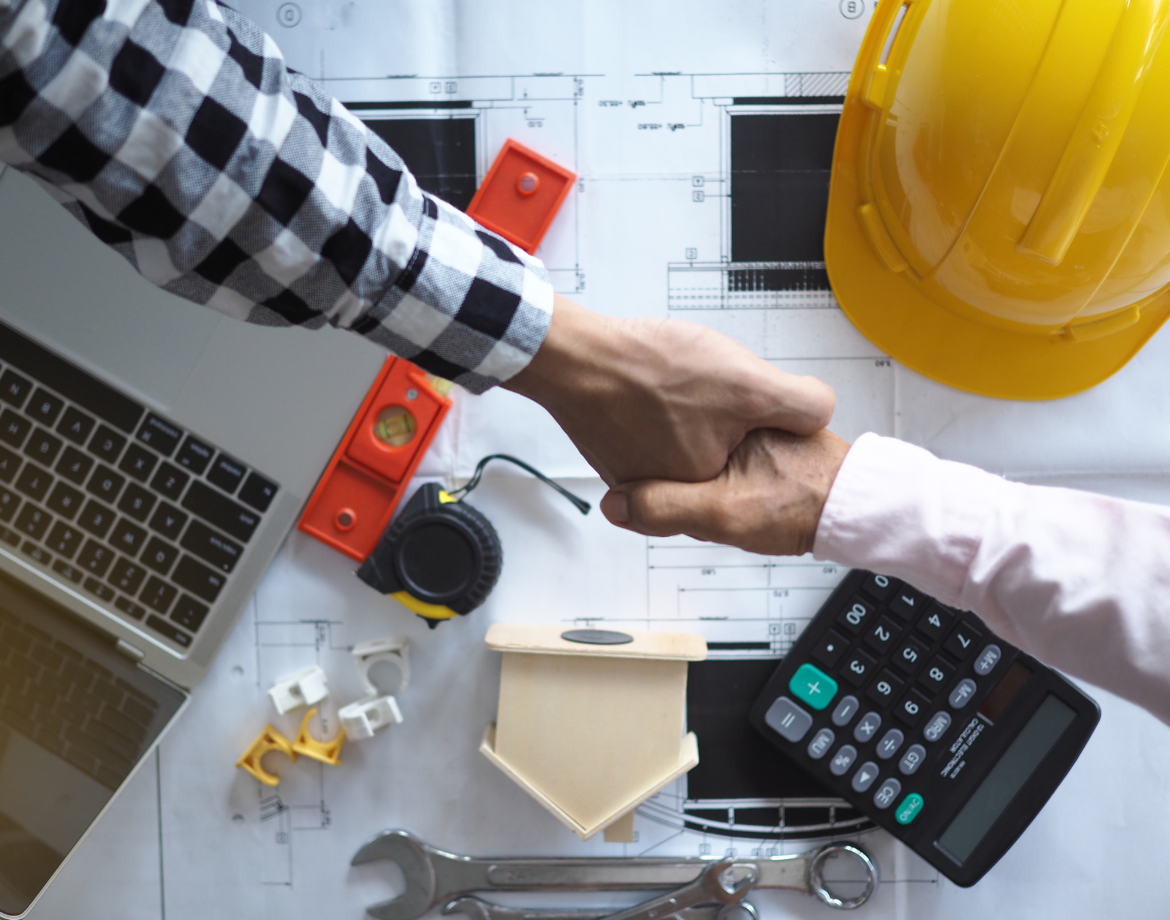 Navigating the World of General Contracting: An Essential Guide on Hiring the Right Professional for Your Restaurant and High-end Residential Project
Understand the essentials to hire a competent, knowledgeable General Contractor for your restaurant or high-end residential project. Discover the skill level, licenses, insurance, bonding needed, and dangers of not properly vetting your contractor.
Introduction: Setting the Stage for Your Dream Project
Dreaming about building a top-notch restaurant or a high-end residential property? No matter the breadth of your vision or the depth of your pocket, one thing is clear — you need a skilled General Contractor to bring your dreams to fruition. But how do you ensure you're hiring the right one? The answer lies in knowing what to look for and understanding the dangers of not vetting a contractor properly. Let's dive deep into the world of General Contracting and understand how to identify a competent and knowledgeable partner for your project.
Decoding the Complex Responsibilities of a General Contractor
A General Contractor is the visionary maestro, skillfully conducting the symphony of your construction project. Acting as a focal point of every operational aspect, this professional is responsible for the critical orchestration of multiple project components.
Among these tasks is securing necessary permits, a pivotal step to ensure your project adheres to city & county regulations. Their expertise extends to meticulous sourcing of materials — from primary construction elements to specialized kitchen equipment, a vital element when building a restaurant. They carefully select premium quality, cost-effective, and sustainable supplies to ensure the longevity and functionality of your residence and facility.
A core aspect of their role involves collaborating with and hiring Subcontractors, and all other experts in their respective fields. They assume the responsibility of coordinating with these professionals, reviewing and verifying their proposals, and should there be elements outside the scope of the Architectural plans, the critical evaluation of change orders. This careful scrutiny ensures transparency and helps maintain the cost-efficiency of your project.
The General Contractor also plays a pivotal role in managing the construction timeline. They diligently schedule and supervise various tasks, making certain that each process seamlessly dovetails into the next. Part of this includes timely scheduling of inspections with city inspectors, a crucial component to keep your project on track and ensure that every step of construction meets city, county, and ADA codes and regulations. Their expertise in navigating these bureaucratic red tape helps in passing these inspections smoothly, thereby avoiding pitfalls and potential delays or setbacks.
An often overlooked but crucial task they handle is the upgrading of utility services. This involves coordinating with appropriate agencies to make sure your building will have the necessary resources, should there be a need to upsizing the water-feed, upgrading of the electricity, gas, and fire sprinklers to the space, during construction.
To keep the client and architect in the loop, the General Contractor also meticulously prepares submittals for finishes, detailing the aesthetics and functionality of the final product. Their ability to translate technical jargon into a comprehensible form helps the client understand and visualize the end result.
In essence, a good General Contractor doesn't just ensure the smooth execution of your project. They are the crucial conduit linking the client, architect, inspectors, vendors, and various construction elements, effectively reducing the burden on you, and providing a seamless, stress-free construction experience.
Why Hiring a Competent General Contractor is Essential
Undoubtedly, the success of your project depends heavily on the expertise of your "restaurant-specific & High-End Residential" General Contractor. This professional oversees every construction detail, right from the drawing board to the final execution. An experienced and knowledgeable contractor can always anticipate potential pitfalls and make smart decisions that save both time and money.
The Crucial Role of Licenses, Insurance, and Bonding
Licenses, insurance, and bonding play crucial roles in the construction industry. They're not just legal requirements — they also provide reassurances of professionalism, reliability, and financial security. A licensed contractor has demonstrated the necessary skills and knowledge to perform their job, while insurance protects you from potential liabilities. Bonding offers financial security, safeguarding your investment if the contractor fails to fulfill the contractual obligations.
The Importance of Properly Vetting a General Contractor
Vetting a contractor goes beyond checking their license, insurance, and bonding. It involves digging into their past projects, talking to previous clients, understanding their communication style, and gauging their problem-solving abilities. Proper vetting can help avoid potential problems down the line, such as substandard work, cost overruns, or project delays.
Red Flags to Watch Out For
While there are reliable contractors out there, it's also easy to run into those who aren't up to the mark. Watch out for warning signs like a lack of references, reluctance to provide a well-written, concise, and itemized bid sheet as part of the contract, low-ball bids, or an unprofessional demeanor. Remember, if the numbers seem too good to be true, it probably is.
FAQs
What licenses should a general contractor have?
A General Contractor should hold a state-specific license ("B" license classification, in California) that proves they have met the necessary qualifications and standards set by local authorities.
Why is it important to hire an insured general contractor?
An insured contractor provides protection against potential liabilities such as workplace accidents or property damage. If the contractor is uninsured, these liabilities may easily fall on you or your landlord.
What are some tips for vetting a general contractor?
Start by verifying the contractor's licenses, insurance, and bonding. This is the site to check a license in the state of California https://www.cslb.ca.gov/onlineservices/checklicenseII/checklicense.aspx Then, check their references, review past projects, and assess their communication style, punctuality to meeting deadlines, and their ability to review plans and generate RFI's (request for information) from the architect and project engineers.
What are some warning signs of a less competent contractor?
Watch out for red flags such as lack of references, reluctance to provide a written contract, lack of proper insurance, including workers compensation ins. for the GC and ALL Subcontractors, unusually low bids, no itemized spreadsheet detailing costs/thorough explanation of scope of work for the project, or an unprofessional demeanor.
Conclusion: Making the Right Choice
Hiring a competent and knowledgeable General Contractor is crucial to the success of your restaurant or high-end residential project. Do your homework, verify their licenses, insurance, and bonding, and vet them thoroughly. Avoid potential pitfalls by paying close attention to warning signs. By aligning with a well-qualified contractor, the vision of your dream project will not only evolve into a captivating journey, but also swiftly transform into a tangible reality.
Additional Resource: Checklist for Hiring a General Contractor
When hiring a General Contractor, having a checklist on hand can be extremely useful. Here's a rundown of what you should look for:
Verify Licenses: Check the contractor's license number and cross-verify it with your state licensing board.
Check Insurance: Confirm that the contractor has both liability and workers' compensation insurance.
Assess Bonding: Ensure the contractor is bonded. This is a requirement in the state of California and most other states.
Look at Past Work: Review the contractor's portfolio to assess the quality of their work.
Ask for References: Reach out to previous clients to get a firsthand account of their experience with the contractor.
Assess Communication: The contractor should be responsive, prompt, clear, and professional in their communication.