Learn About Our Brand Story
In 2011, Frank Neimroozi, a veteran contractor with over 25 years of hands-on expertise, founded econstruct Inc., setting a new benchmark for excellence in restaurant construction. Our steadfast commitment to integrity, precision, and ethical values shines through in each project, as we consistently exceed expectations with our meticulous attention to detail. Recognizing the challenges of an industry often plagued by irresponsibility, poor planning, and unclear and vague communication, Frank anchored econstruct on the fundamental tenets of transparency, precision, and reliability. We aspire not just to erect buildings, but to shape enduring monuments of unmatched quality and trustworthiness.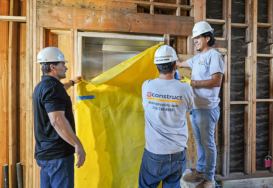 Discover Our Brand
econstruct Inc. team lives by the culture that remains devoted to shaping the future of Los Angeles, one flawless project at a time.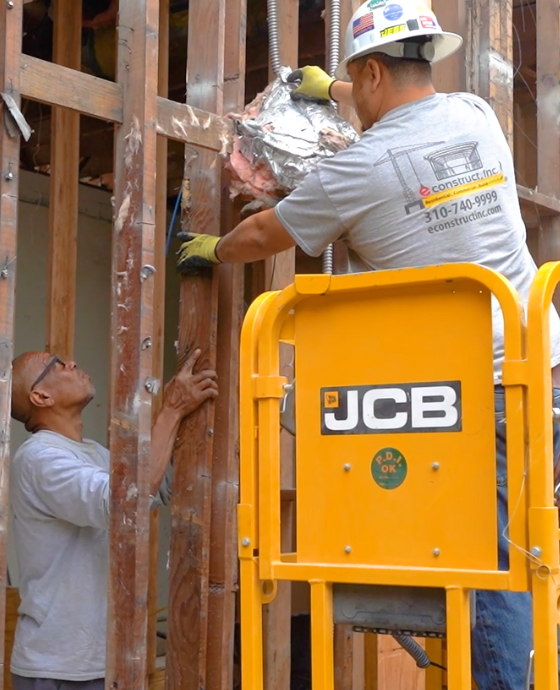 From its inception, econstruct was envisioned as a platform where meticulous plan-check procedures and efficient construction phases would dovetail seamlessly, guaranteeing expedited timelines from project commencement to completion. The dynamic duo of Frank and Robyn brings to the table an unparalleled combined experience of over 50 years in this space, a rarity in the construction arena. As Frank meticulously laid the foundational blocks of the company, he painstakingly vetted and collaborated with Los Angeles' crème de la crème—architects, engineers, expeditors, subcontractors, and vendors—fusing their collective genius to realize clients' dreams to perfection.
While econstruct's prowess in transforming barren spaces into vibrant restaurant hubs across Southern California is renowned, our expertise isn't confined there. We've stamped our mark in commercial retail, residential, and industrial projects spanning California, Utah, Nevada, and Arizona. Each project, whether a luxurious residence, a modern commercial hub, or a cutting-edge food distribution center, is approached with innovation and customization.
Over the years, econstruct has solidified its reputation as Los Angeles' go-to construction entity. Yet, our distinction doesn't rest solely on our building acumen. We build relationships as sturdy as our infrastructures, positioning ourselves as invaluable allies to every client. Our unwavering dedication to open communication and transparency is our defining edge.
As we gaze into the future, our passionate team at econstruct is resolute in sculpting Los Angeles' skyline, one impeccable project after another. For unparalleled construction expertise, econstruct Inc. remains the undisputed choice.