About Our Team
At econstruct, Inc., we are dedicated to providing the highest quality services for commercial construction projects. Our experienced team is passionate about creating beautiful and functional spaces for retail and restaurant projects. With years of experience in the industry, we are confident that our team can bring your vision to life. We strive for excellence in every project and take pride in delivering top-notch results. Our commitment to quality and customer service is unparalleled and we make sure our clients are satisfied with the end result.
Have a question for our team? Ready to start bringing your project to life? Contact us today!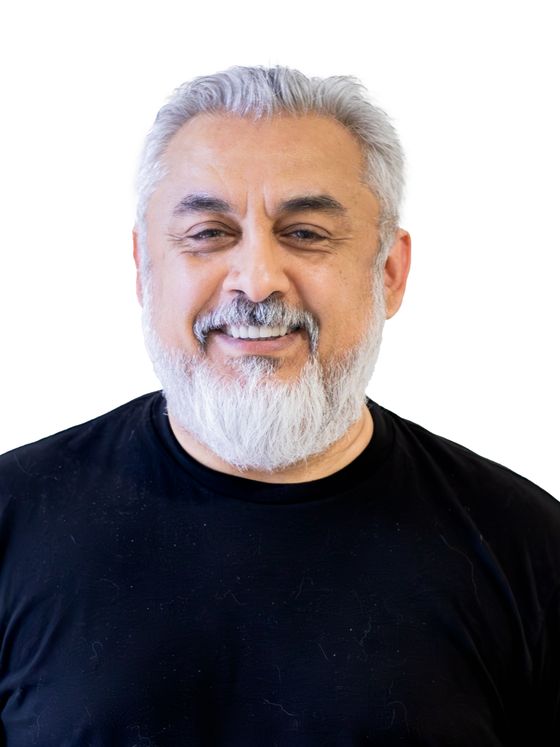 FRANK NEIMROOZI
President

Frank Neimroozi brings almost 30 years of corporate life in his past career to econstruct, Inc. with extensive experience in the construction field. Known for his unwavering dedication and creative approach, Frank has earned a stellar reputation for his ability to tackle challenges head-on and find effective solutions. With a "no nonsense" attitude, he approaches every project with a relentless determination to deliver the best possible results.

Having spent years in the construction industry, Frank has honed his skills and developed a deep understanding of the intricacies involved in various construction projects. His expertise spans across a wide range of areas, including residential, commercial, and industrial construction. Whether it's building a new structure from the ground up or renovating an existing space, Frank consistently demonstrates his commitment to quality and craftsmanship.

One of Frank's defining characteristics is his unwavering tenacity. He never gives up in the face of adversity, and his perseverance is evident in his track record of overcoming complex challenges. He thrives under pressure and takes immense pride in finding innovative solutions to seemingly insurmountable problems. Clients value his ability to think outside the box and provide practical and efficient resolutions that exceed expectations.

Beyond his professional life, Frank has a soft spot for his two beloved dogs, Rosie and Daisy. They are an integral part of his life, providing him with a sense of companionship and joy outside of the construction world. When he's not on-site or immersed in construction plans, you'll often find Frank spending quality time with his furry friends, and enjoying their company.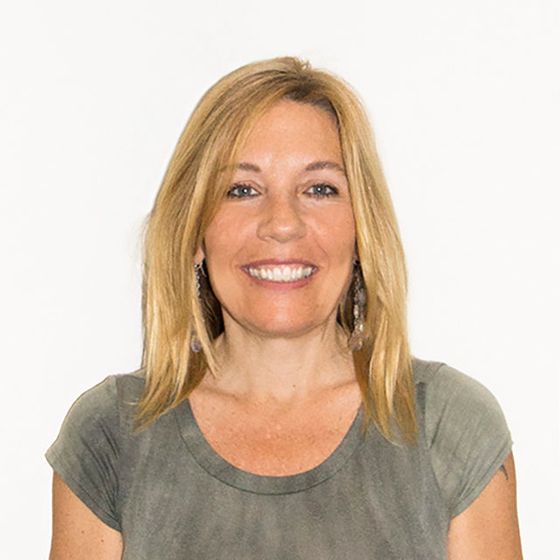 ROBYN ELLIS
Vice President

Robyn Ellis is an accomplished professional serving as the Vice President of econstruct, Inc. With nearly 35 years of experience in the construction industry, and more specifically, restaurant build outs, Robyn has established herself as a patient and steady hand within the company. Her expertise lies in city plan check procedures, and she possesses an unparalleled knowledge of the intricacies involved in navigating these processes.

Over the course of her extensive career, Robyn has diligently cultivated strong relationships with various city officials. Her dedication and commitment to her work have earned her a reputation as a trusted and reliable resource, making her an invaluable asset to econstruct, Inc. Her ability to work closely with city representatives has consistently facilitated smoother operations and streamlined project approvals.

One of Robyn's greatest strengths is her methodical approach to her work. She possesses an exceptional attention to detail, ensuring that every aspect of a project is thoroughly examined and compliant with codes & regulations. Her meticulous nature guarantees that nothing slips through the cracks, leading to a high level of quality control and customer satisfaction.

Outside of her professional life, Robyn finds immense joy in her role as a mother to her two kids, both of whom are in their early 20s. Family is of utmost importance to her, and she cherishes the time spent with her children. In her spare time, Robyn is an ardent fitness enthusiast and places great emphasis on maintaining a healthy lifestyle. She engages in regular workouts and is conscious of her overall well-being.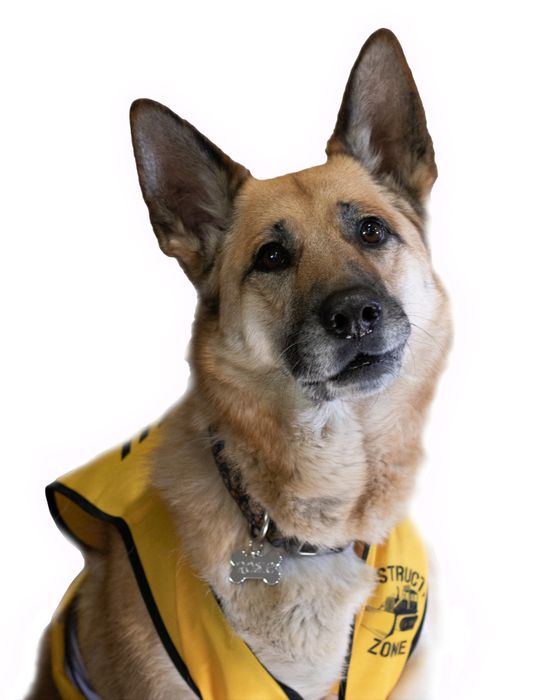 Rosie
Director of Barking Strategies
Meet Rosie, the mischievous and charismatic German Shepherd who brings a whole lot of personality to the table. With an innate sense of timing, Rosie has an uncanny ability to bark precisely when breakfast time arrives, ensuring that no one forgets the importance of a well-fed "Director of Barking Strategies". But Rosie's talents extend beyond breakfast reminders. She has mastered the art of opening doors, barging into rooms with an endearing enthusiasm that is impossible to ignore. Her determination and resourcefulness make her an unofficial expert in accessing any space, no matter how tightly secured.
While Rosie's door-opening skills may lead to the occasional surprise encounter, her penchant for food theft brings an undeniable element of mischief to her character. Her quick paws and sharp mind allow her to swipe treats and snacks with astonishing precision, always being one step ahead of everyone else. Not stopping at food alone, Rosie occasionally indulges her rebellious side by snatching pens & highlighters from desks of her fellow team members and gleefully chewing them up, leaving a trail of devilish evidence behind.
However, behind her rascally behavior lies an undeniable loving and loyal companion. Rosie's mischievousness fades away when she wants it to, and she transforms into a gentle cuddle enthusiast. Her affectionate nature and warm snuggles bring comfort and joy to those fortunate enough to experience her softer side.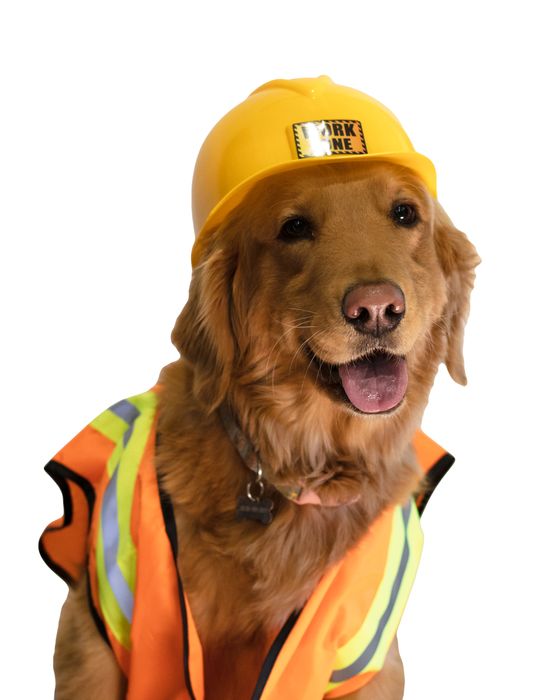 Daisy
Chief Barkitect
Introducing Daisy, the Chief Barkitect of our esteemed general construction company! With a heart as golden as her luscious fur, Daisy brings a unique blend of affection, playfulness, and occasional mischief to our team.
Known for her discerning taste in resting spaces, Daisy showcases her authority by flashing her pearly whites when someone dares to disturb her tranquility. Don't let her stern expression fool you though, beneath that intimidating gaze lies a gentle soul who craves nothing more than a cozy spot to call her own.
When Daisy isn't busy managing to support her construction empire, she unleashes her boundless energy in the pursuit of a green dot, courtesy of her beloved laser pointer. Tirelessly chasing and leaping with unbridled joy, she's a testament to both her determination and playful nature.
Though she occasionally picks fights with her older sister Rosie, the German Shepherd, Daisy is quick to also kiss and make up. Her competitive nature drives her to engage in sibling rivalry for her owner's affection with her older sister, always eager to prove her mettle. Yet, behind closed doors, she's quick to shower Rosie with kisses, showcasing her capacity for unconditional love.
Daisy's true charm lies in her incredible ability to switch from a sassy and spirited canine to an adorably affectionate companion. With a wag of her tail and a twinkle in her eyes, she'll melt even the coldest hearts, offering warm snuggles and companionship that's second to none.
As our Chief Barkitect, Daisy brings a unique blend of sass, affection, and endless entertainment to our company. With her indomitable spirit and ability to light up a room with her presence, she's the perfect embodiment of our team's dedication and enthusiasm.