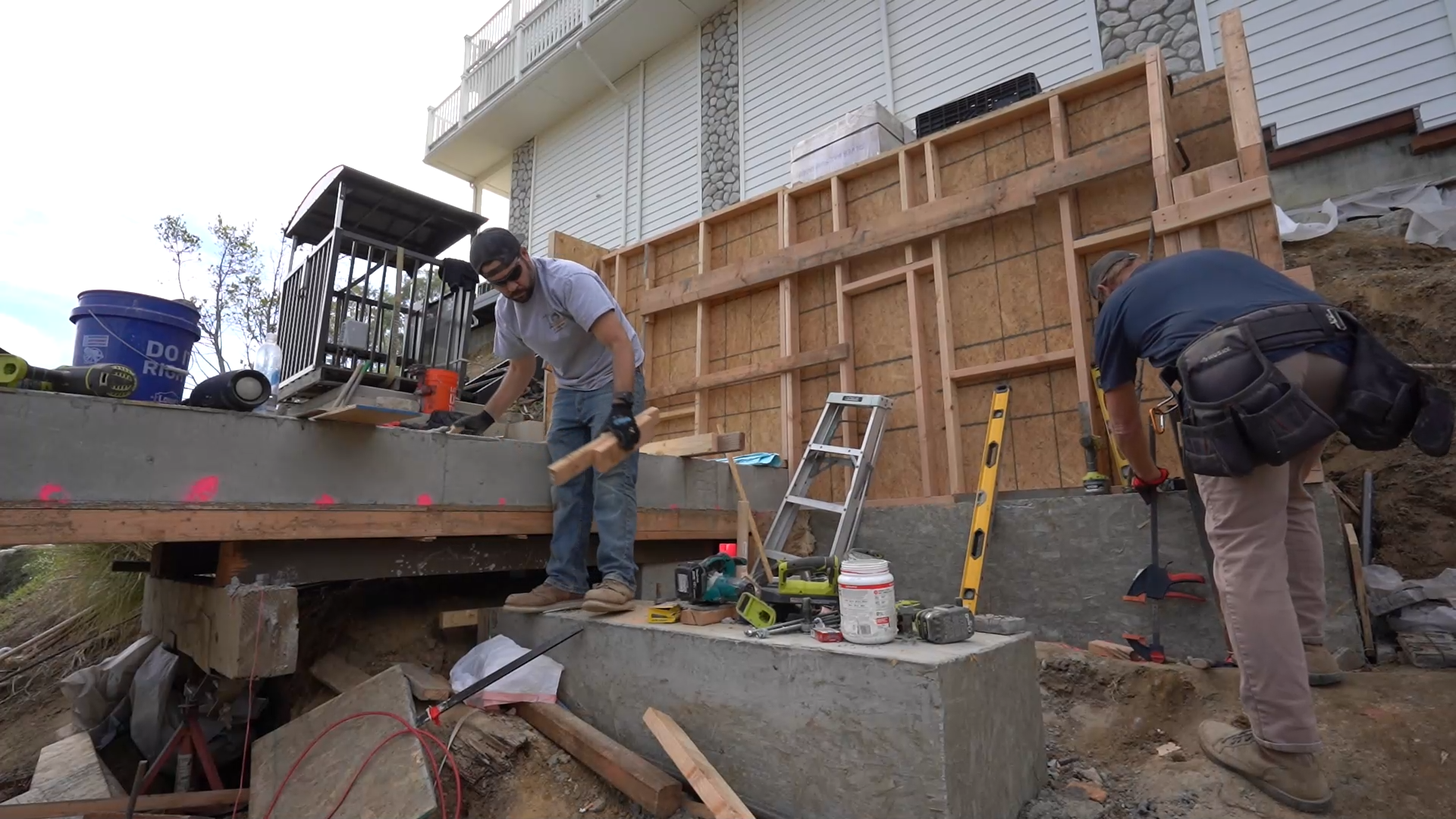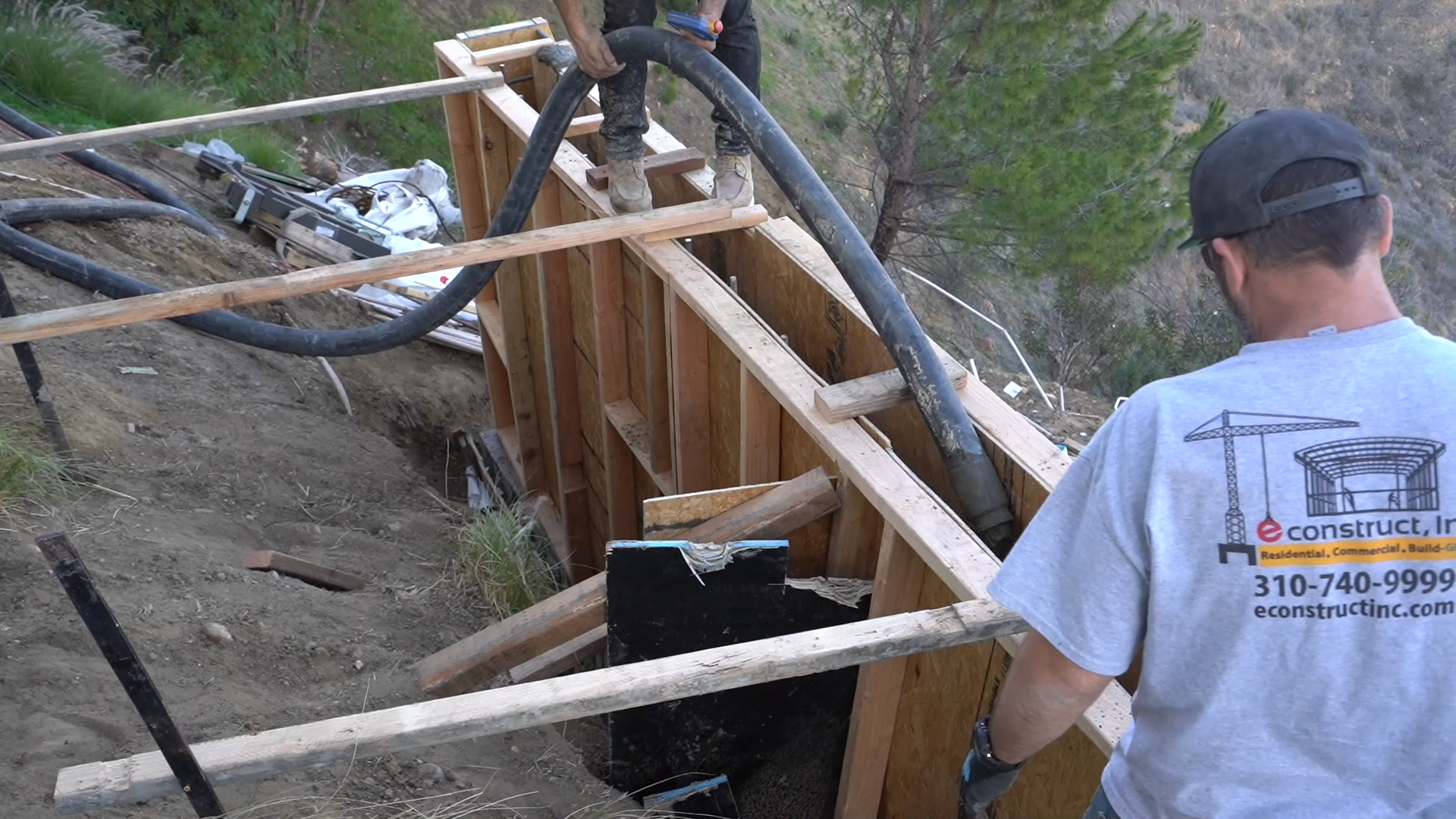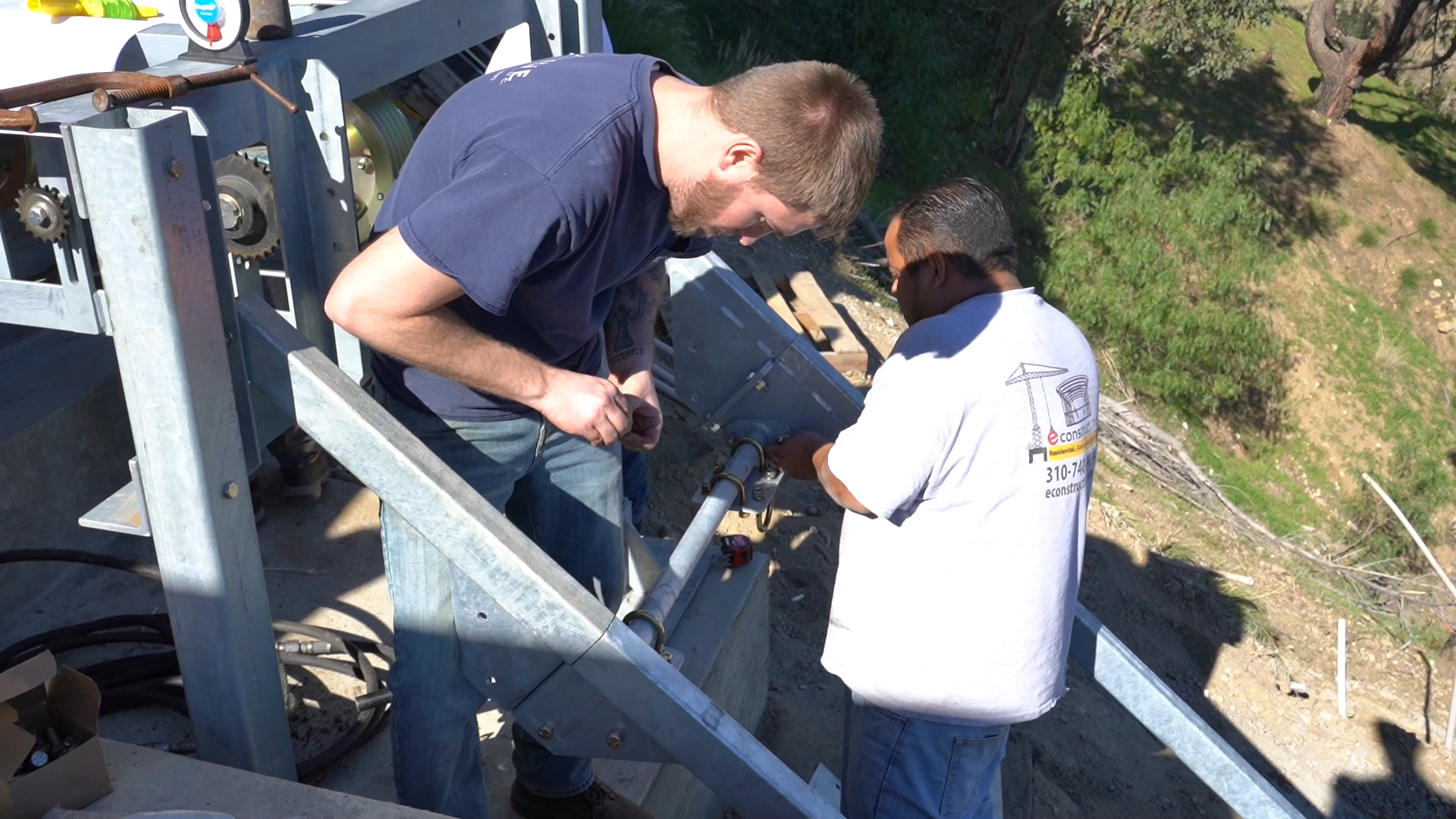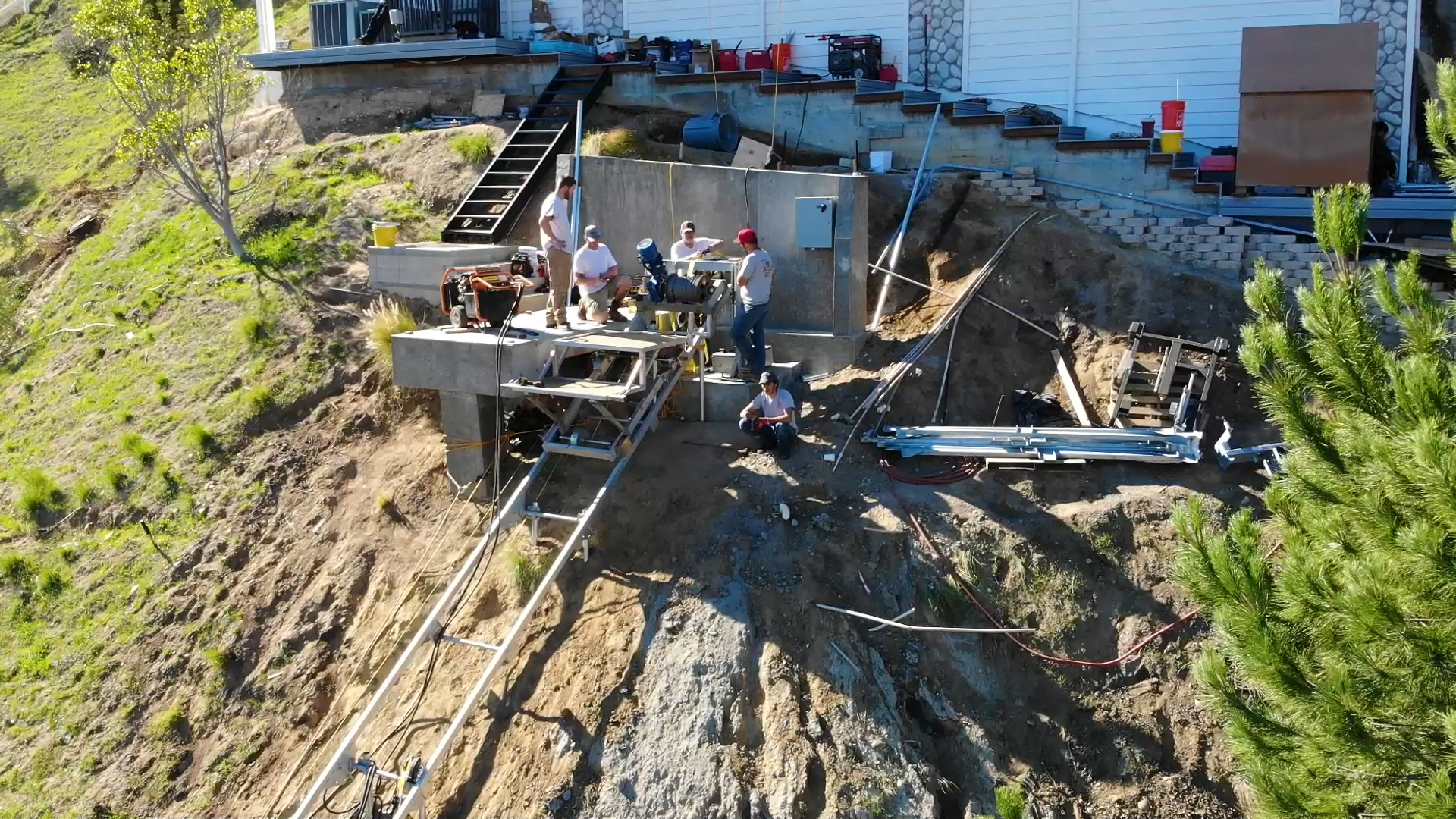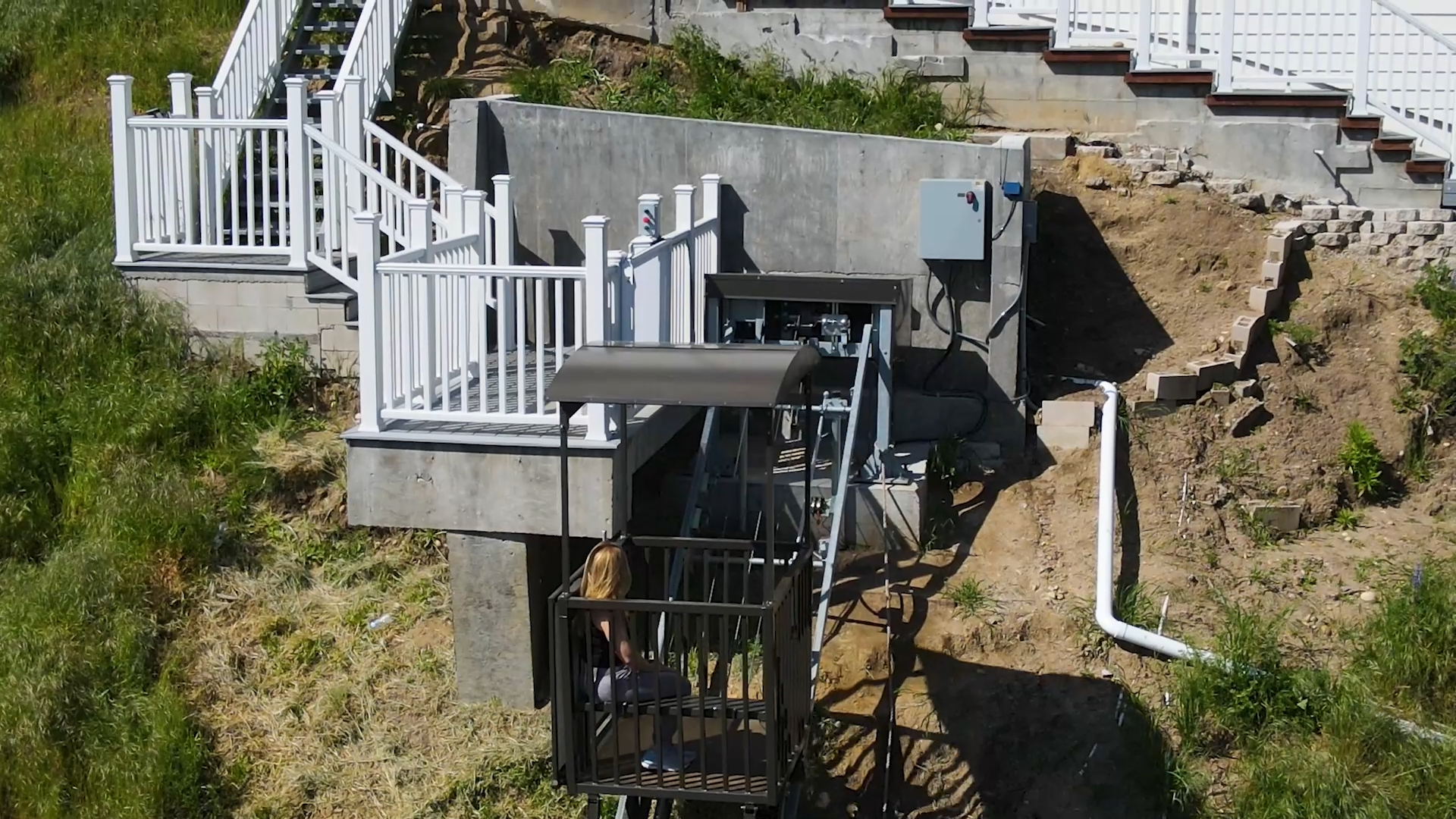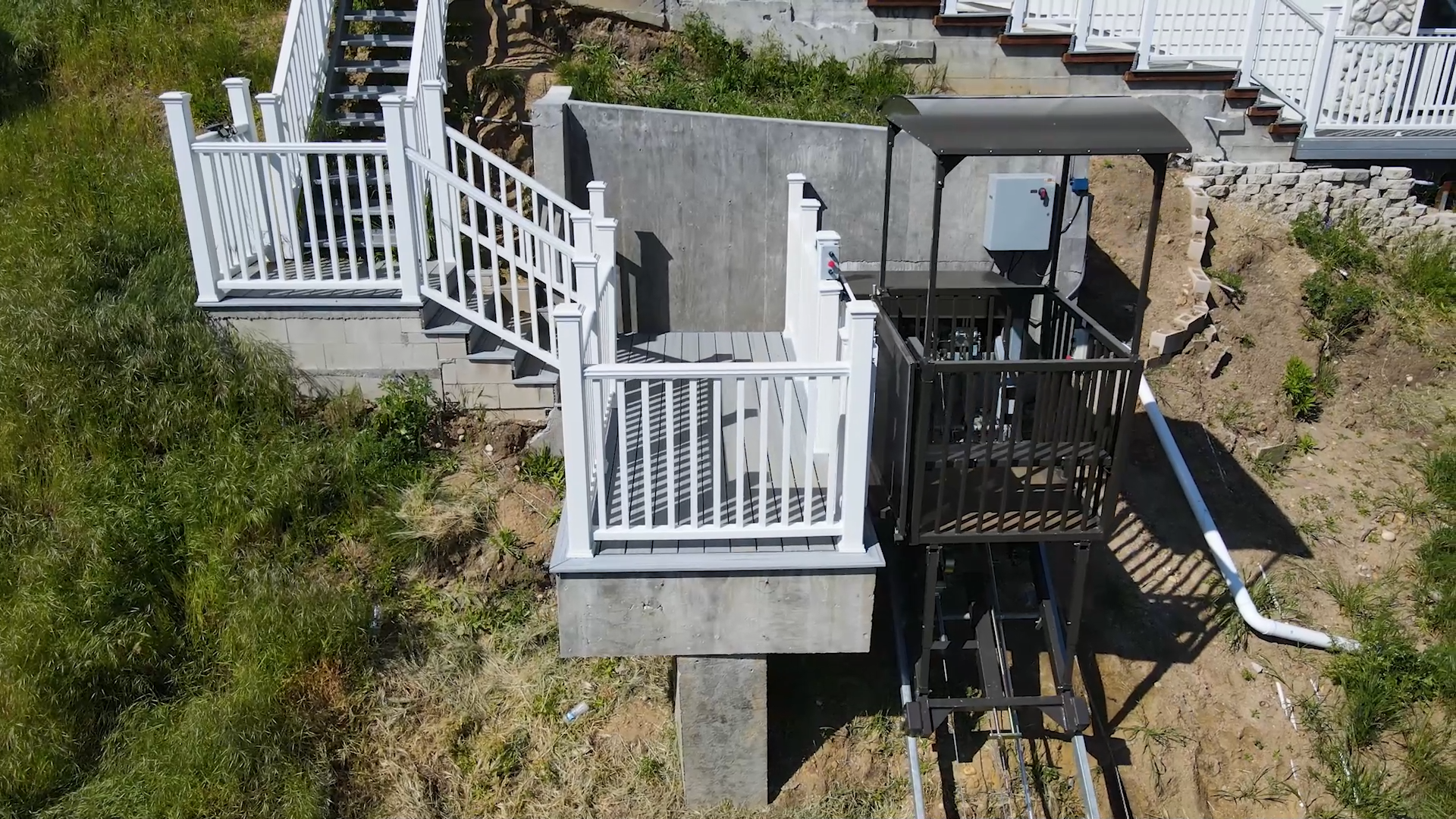 Sector:

Residential

Specifics:

Hillside Chair Lift

Construction Scope:

Full Construction Service

City:

Los Angeles - Bell Canyon
50 Saddlebow Rd
The Residential Lift Project – Modern Accessibility
Project Overview
The luxury modern home is set on a hillside providing breathtaking views. However, the flat area on the bottom of the property, situated on the bottom of the canyon, posed some access challenges. Our client always wanted a solution that would gracefully give him access to a patch of unusable land, allowing easy access without disrupting the architecture and outdoor aesthetics.
Solution: Our team engineered a Hillside Lift delivery system. We excavated and poured a new reinforced concrete landing on top, then installed a compact Hillside Lift with a maximum capacity of 950 pounds. The lift's doors and cab were customized to match the home's modern materials and finishes.
Meticulous & creative project management ensured the lift's upper landing aligned perfectly with the exterior floor level. Safety was also paramount, with multiple redundant fail-safe systems built in per county codes. While maximizing accessibility, we preserved the outdoor patio area on the bottom of the house.
The owners gained effortless access to an area that in the future can accommodate an ADU, or tennis court, or a swimming pool with pool house. By combining technical expertise with artful design, we delivered an lift system that looked like it was always meant to be there.