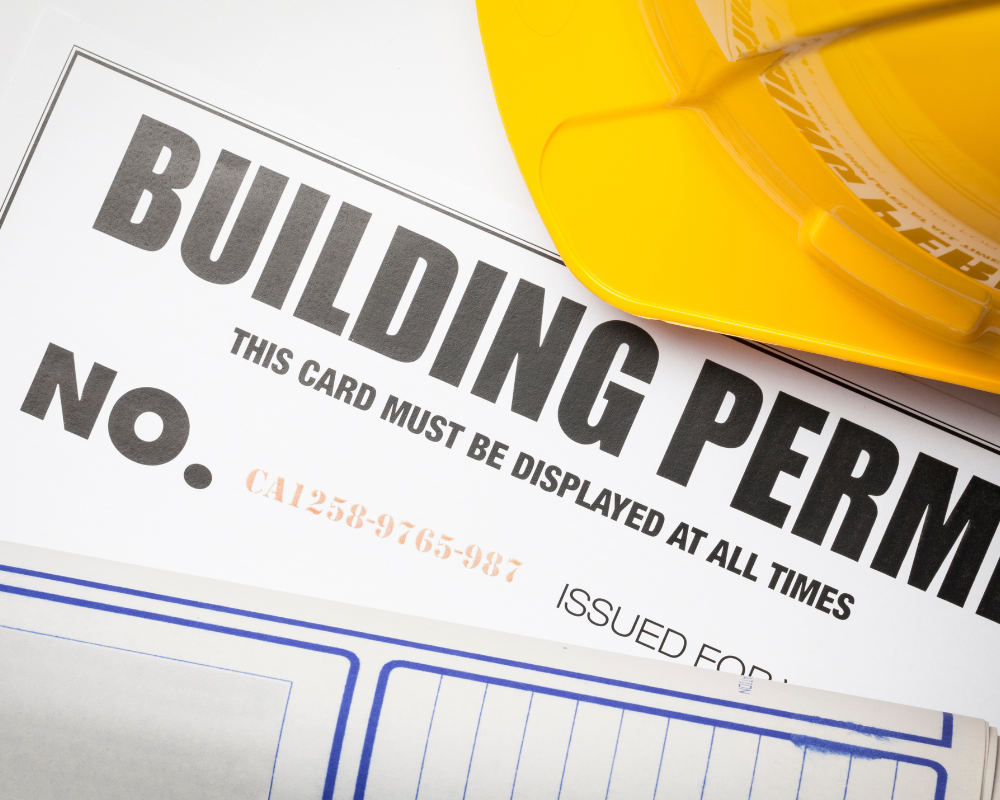 Decoding The Permit And Inspection Process In The City Of Los Angeles
If you're considering erecting a building or planning major modifications for residential or commercial purposes in Los Angeles, obtaining a building permit is usually a prerequisite. This requirement is driven by the city's need to verify that your building plans comply with local building codes, and also to levy the applicable fees. Embarking on a construction project without the necessary permit invites substantial trouble, as it means your contractor and their team aren't adhering to local, state, and national codes. This non-compliance could potentially render the building unfit for occupation.
Essentially, a building permit is a legal certification needed before initiating a construction project. Failure to secure this permit prior to construction may attract hefty fines and penalties. Moreover, there's a significant risk that any work completed before acquiring the permit may be torn down by the city's enforcement code division. Therefore, it's crucial to have this document in place before the commencement of any construction activities.
While a standard building permit is typically mandatory for most construction activities, your project might necessitate obtaining further permits for electrical, plumbing, and mechanical work if these aspects are included in your construction plan. Additionally, depending on your circumstances, a conditional use permit (CUP) may also be relevant. This permit allows for a unique use of a piece of land that's usually not permitted due to zoning restrictions.
The following provides you with a more in-depth guide on building permits and the necessary inspections that will take place during construction.
WHY YOU SHOULD SECURE A BUILDING PERMIT
Building permits are primarily necessary to ensure that developers and contractors adhere to local safety standards. If you start construction without securing a building permit in Los Angeles, your project can be halted at any phase. Such a shutdown would inevitably lead to significant loss of time and money, as you'd have to demolish the non-compliant work and restart. Therefore, acquiring a building permit at the project's onset is strongly advised.
Starting without a permit can significantly devalue your property, even if it's structurally sound and aesthetically pleasing. Many financial institutions hesitate to provide loans for such properties due to uncertainty regarding their safety standards. Furthermore, undertaking non-permitted work could potentially lead to civil or even criminal proceedings.
It's important to note that obtaining a building permit isn't always straightforward. The Los Angeles Department of Building and Safety (LADBS) imposes several requirements for permit applicants. If you fail to provide the necessary documentation, your application could be outrightly rejected.
Building plans that are submitted with the application often contain errors regarding local building codes. Although LADBS might allow you some time to rectify these mistakes, it is best to preemptively resolve these issues before submitting the application. Hiring a proficient architect or designer who is well-versed in local codes can effectively circumvent these issues, ensuring a smoother permit acquisition process.
PROCEDURE FOR SECURING A PERMIT
Initiating the permit acquisition process involves understanding the unique application procedures of the city where your property is located. While every municipality has its own set of rules for building permit application, there are general guidelines to prepare you for this task. Prior to application submission, acquaint yourself thoroughly with local construction requirements.
It is vital to confirm which Building & Safety Dept. has jurisdiction over your property. There are areas that seem to be the City of Los Angeles, but are not. You can call 311 to confirm whether or not your property is located under the jurisdiction of the City of Los Angeles Building & Safety Department.
Despite its complex and time-consuming nature, the process is vital since building permits are treated as legal documents. To ensure your building plans and associated documents comply with local building codes and regulations, consider reaching out to a representative from the LADBS. As previously mentioned, your project might necessitate the application for supplementary permits, such as mechanical, electrical, and plumbing.
The subsequent step entails preparing and submitting your permit application, complete with all the requisite information. Depending on your project type, it's likely that you'll need to supply blueprints or building plans to the LADBS. Once everything is organized, submit the application along with all requested documents.
As part of your application, certain fees must be paid to the LADBS. The precise fee amount will largely depend on the nature of your project and the type of permit sought. The final step in this process is to collect your permit after the LADBS has assessed and approved your application. Any complications during this stage may cause delays. However, most building permits are typically approved within 4-6 weeks after plan review, assuming no corrections are required. If there are corrections, expect an additional 2-3 weeks added to the overall timeline. Once the approval is granted, which includes Ready-To-Issue (RTI), you are good to commence your project.
WHAT ARE THE REQUIREMENTS FOR A BUILDING PERMIT APPLICATION?
As noted earlier, there's a host of documents that need to accompany your building permit application. Among the most crucial are your building plans, which outline your project's intended outcome. The LADBS uses these plans to assess whether your design conforms to local building regulations. It's essential to remember that your submitted building plans and drawings should comprise:
• A site layout or plot plan
• Grading Plan (only if the project is being built from scratch)
• Architectural plans (A sheets)
• Mechanical, Electrical, Plumbing plans (MEP sheets)
• Structural plans (S sheets)
• A disability access plan (for Commercial Projects)
• Title 24, Building Energy Efficiency Standards (exclusive to California)
Additional potential documentation may encompass a soil report, energy calculations, a joint referral form, and a hillside referral form. You can submit your building permit application online via the LADBS website or directly at any LADBS office. With five offices across the Los Angeles area, you should face minimal wait times. Once the LADBS reviews your building plans and approves the permit, you can proceed with your project, assured that it aligns with safety regulations and building codes.
UNDERSTANDING THE INSPECTION PROCEDURE
The inspection procedure during construction typically comprises 3-5 stages, contingent upon the outcomes of each inspection. These steps are:
• Once your permit has been approved and sufficient work has been carried out at the site, your contractor will request an inspection. This request can be made online or via phone, for each specific trade involved.
• Upon their arrival, the inspector will meticulously scrutinize the construction work to verify its conformity with the submitted building plans.
• In case of any violations, the inspector will issue a correction notice, and your contractor will be obliged to rectify these issues.
• Once the corrections are duly executed, the inspector, upon reinspection, will provide a sign-off.
• The final step happens at the project's conclusion, when the inspector provides final approval for all the work completed, and issues a Certificate of Occupancy (C of O).
When your project is ready for inspection, you can make an online request. To do this, you'll need the 15-digit number located on your building permit. Alternatively, you can call the local 311 number or dial (213) 473-3231.
ARRANGING FOR AN INSPECTION APPOINTMENT
Securing an inspection is a straightforward process which involves either submitting an online request or dialing the aforementioned phone number. Once you have the 15-digit number corresponding to your building permit, scheduling an inspection after finishing the requisite work should be a breeze. Before the inspection, the inspector should have access to specific documents, including:
• The Building Card, which you received when your permit was issued
• A copy of your building permit
• Copies of your approved building plans
• An extension ladder that extends a minimum of three feet above the highest part of the structure
If you have any queries regarding this process, don't hesitate to contact the LADBS. They can answer any questions you may have and can verify if you possess all necessary documentation before arranging an inspection appointment.
If you prefer not to navigate the plan check process yourself, you have the alternative to engage a professional to handle the entire task for you. These experts, often referred to as "Permit Expeditors," can easily be located online. Upon finishing the construction work and successfully passing the "Final" inspections, the Certificate of Occupancy you obtain signals that the structure is primed for use and safe to occupy.