los angeles county commercial construction
los angeles county commercial construction
As a county known for its vibrant communities, bustling cities, and diverse neighborhoods, we understand the unique essence of Los Angeles and how it shapes our lives. At econstruct, Inc., we draw inspiration from the rich tapestry of this expansive county, combining it with our expertise to create captivating interior designs that resonate with LA residents. From the iconic coastlines of Malibu to the cultural hubs of Pasadena and Long Beach, our restaurant contractors and commercial interior designers infuse every project with local flavor. Connect with our commercial construction company today to learn more!

econstruct expectations
Commercial spaces are not just buildings; they are strategic assets that play a crucial role in your business's success. Unlike residential construction, which primarily caters to individual homeowners, commercial construction is driven by the needs of businesses and organizations. Our experienced team of professionals, including architects, engineers, project managers, and skilled craftsmen, collaborate seamlessly to bring your commercial project to life.
our process
As a trusted retail construction company and restaurant construction company, we have developed an efficient and collaborative process that delivers exceptional results no matter the industry.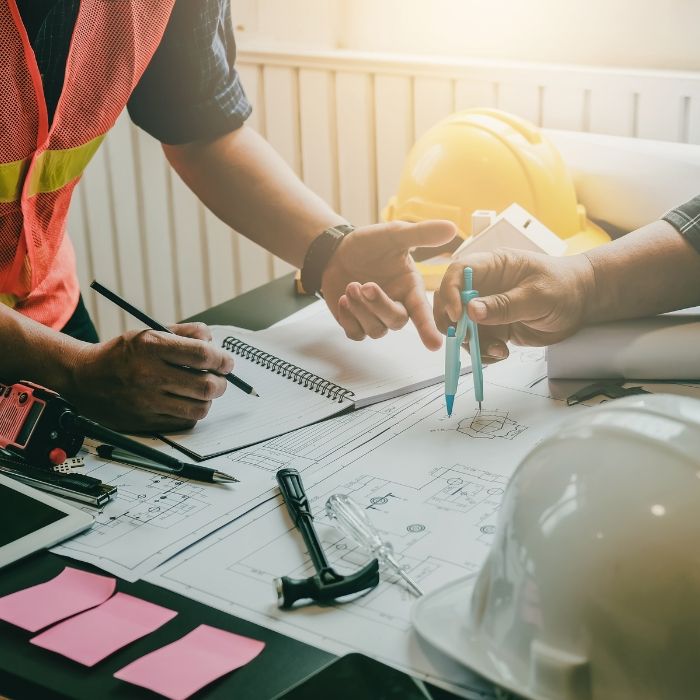 Initial Consultation: We begin by scheduling an initial consultation to understand your specific project requirements, goals, and budget. Our licensed construction contractors will listen to your vision, offer valuable insights, and discuss the best strategies to bring your project to life.

Design and Planning: Our talented architects and designers will work closely with you to create a customized design that reflects your brand identity and meets your functional needs. We consider factors such as space optimization, aesthetics, building codes, and regulations to develop a comprehensive design plan.

Permitting and Approvals: As experienced professionals in commercial construction, we navigate the complex world of permitting and approvals on your behalf. Our team will handle the necessary paperwork, ensuring that all permits and licenses are obtained in a timely manner, and that your project complies with local regulations.

Construction and Execution: Once all approvals are in place, our skilled craftsmen and project managers will execute the construction process with precision and attention to detail. We maintain open lines of communication throughout the project, keeping you informed of progress and addressing any concerns along the way.

Quality Assurance and Completion: At econstruct, Inc., we prioritize quality craftsmanship and ensure that the final result exceeds your expectations. Our team conducts rigorous quality checks and inspections to guarantee that every detail of your commercial space meets our high standards. We work diligently to complete your project on time and within budget.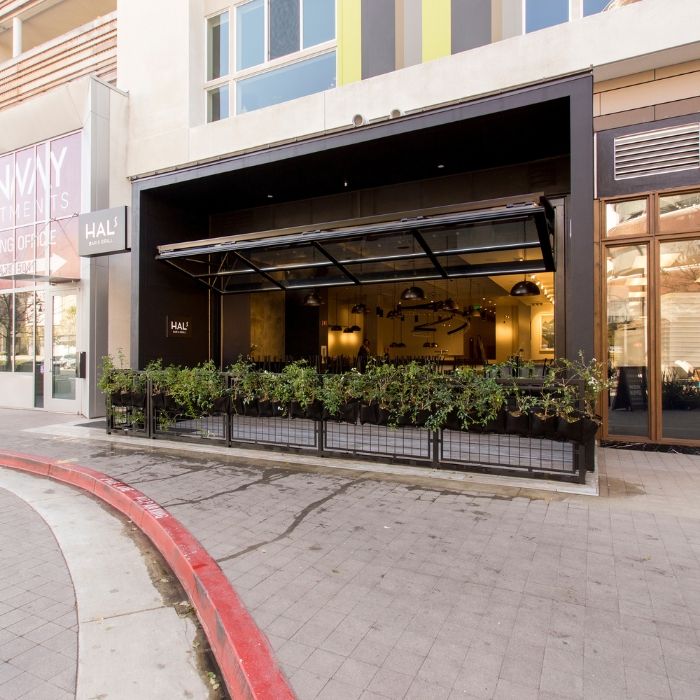 commercial construction results
We have had the incredible opportunity to join forces on countless commercial construction ventures throughout the diverse landscapes of Los Angeles County. From bustling retail establishments that beckon shoppers to luxurious dining destinations that tantalize taste buds, our expertise and adaptability come alive in creating captivating public spaces. Take a moment to explore our portfolio and witness firsthand how we've artfully weaved together the unique vision and requirements of each project.
get started
Ready to bring your commercial construction dreams to life in the City of Angels? Choose econstruct, Inc. for heavenly finished results and contractors who ensure your project soars above the clouds. By steadfastly adhering to project timelines and budgets, we deliver exceptional results and instill confidence in our clients as reliable partners in Los Angeles County's commercial construction landscape. Experience our impact for yourself!